Professional Flooring Installers
At Wall to Wall Carpet One in Eau Claire, WI, we take being a flooring store to another level. In addition to bringing you the best product selection and name brand flooring, we also provide services the competition has a hard time beating. From our award winning warranties, to offers you can't turn down, we have something for everyone here at Wall to Wall Carpet One. We have the exclusive Carpet One promise that if you do not love your floors, we'll replace them for FREE. We also offer in-home free estimate to all of our customers. Learn more about our services below:
Services
Shop at Home
Shopping for new flooring is a time consuming experience, let us make it easier by bringing the store to your home with one of our flooring professionals!
Residential & Commercial Installations
We see you through the start and finish of your floor buying experience. Let our professional installers get the job done for you.
Professional Installations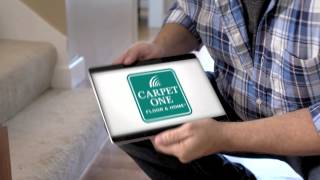 The Healthier Living Installation
The first of its kind antimicrobial installation system to ensure the health of you and your home meets your expectations.
Learn About HLI